When the calendar says it's early January, you can count on at least two things: Most of us are on a diet and there are plenty of articles with predictions for the coming year. We can't resist either, especially in a period that has seen so much change in public safety and in our world at large. We hope you enjoy our look ahead at 2022, courtesy of some superstars in law enforcement, EMS, fire and 911, as well as a few predictions and insights from our own staff.
"What I'm most looking forward to in 2022 in public safety are the signs of interconnection. There are several things going on that will eventually enable us to achieve a nationwide, interconnected "system of systems" for 911, including:
Pockets of interstate interconnection across the country, including in the upper Midwest, Pacific Northwest, Alabama and Florida, and in New England states
Pockets of civilian and Department of Defense interconnection, currently focusing on seven states, with more to come
Interconnection between Next Generation and FirstNet: The public and private sectors are continuing to work together to establish consistent technical specs.
Grant funding is important. But so are all the resources and activities that tie the system together."
"I'm really hopeful 2022 will be the year prevention (of injuries, crime, fires, etc.) is given the same or more attention as response in public safety. With so many companies that serve 911, law enforcement, fire and EMS now focusing on Artificial Intelligence (AI), predictive modeling and more, the opportunity to head off problems before they happen gets stronger every day. But it's going to take a cultural shift as well. We need to attract people who are just as motivated to reduce risk as they are to respond to crises. A September 2021 study by Motorola and the University of London surveyed 12,000 citizens: 70% said emergency services should be able to predict risk using advanced technologies. The clients we work with and so many others in public safety are working tirelessly to make that vision happen. As Gordon Graham, the luminary risk management and public safety speaker and writer, says, 'Predictable is preventable!'"
— Jeff Berend, Partner, RedFlash Group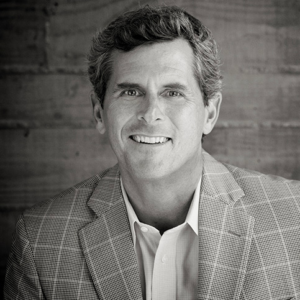 "The thing I'm most excited about for 2022 is the EMS Quality Improvement Partnership (EQIP), which is focused on improving safety across the U.S. For the first time in the 30-plus years I've been involved with EMS quality improvement, we have a significant number of people with formal training in improvement science, thanks to the National Association of EMS Physicians EMS Quality and Safety Course and a set of widely supported national performance measures thanks to National EMS Quality Alliance. We have assembled a world-class expert panel to guide the more than 50 EMS systems across the U.S. and Canada to reduce lights and sirens responses to fewer than 30% of 911 calls and fewer than 5% of 911 transports. It's the first time we've worked collaboratively using improvement science across systems across the country to make meaningful improvements on a large scale. On a personal level, now that our son is vaccinated I'm looking forward to attending conferences in person again. That is if Omicron does not mess things up."
"Inflation is going to be a big issue at least halfway into 2022. If inflation keeps rising, it will impact municipal governments. There will be pressure on government by unions who want to stay in step with the salaries offered by their private-sector counterparts, which could affect fire, police and other public safety agencies. Inflation will also affect pension funds, depending on how a municipal or state government is funded. Those who get revenue from retail sales tax, for instance, may see revenue increase during inflation. The Great Resignation is certainly taking a toll on public safety, as with every other sector. But it has the potential to help more people get better aligned on their career path in work they truly want to do."
– Jake Knight, Partner, RedFlash Group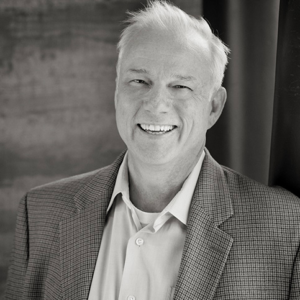 "For years, the public safety community has acknowledged the need for mental health services and support of public safety responders, but the responder community has failed to fully embrace it. The EMS component of public safety has led the acceptance and use of mental health programming with the fire service and law enforcement trailing behind in more or less that order. The obvious challenge is how to get people who are trained for and expected to respond to any challenge and rescue of the public to also be willing to stand up and acknowledge they need help themselves. It is a paradox that may seem insurmountable: Be an unwavering hero of action and be vulnerable and accept help when you aren't even sure you need it.
     And yet there is progress. In my almost 40 years in the public safety industry in local and national roles, I've noticed a significant shift in the amount of change in this area in the last year. Stories showing increased support and acceptance of mental health programming are now found daily in multiple public safety news sources. Why? I believe it's a combination of the unfortunate increase in traumatic public safety responder experiences and a newer generation of responders that have more experience with mental health self-care. Public safety leadership also gets credit for recognizing the increase in PTSD diagnosis and suicide and increasing their effort to secure funding and support programming to combat this trend.
     As we look toward the new year, I believe we have set the stage for greater acceptance of the need for mental health support in public safety by the responder community. This will result in significant program growth in this area and improved outcomes for public safety responders struggling with their experiences. More important, these programs will better prepare responders to be more resilient to the stresses that come with the job and improve retention of these valuable community assets."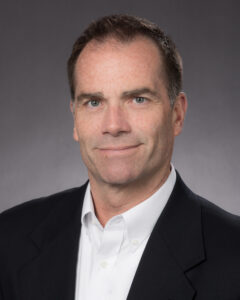 "I anticipate first responder wellness will continue to be a hot topic, and I'm grateful for it. I only see good coming from more conversations surrounding this. Staffing challenges will likely continue and will further reinforce the importance of wellness so that first responders have access to the support and resources they need to keep doing what they do in a healthy way. 
       My final prediction is that Telecommunicator CPR (T-CPR) will continue to grow in popularity. T-CPR legislation passing on the state level will encourage this as will the momentum behind more states recognizing telecommunicators as the first first responders. There is still so much potential for our sudden cardiac arrest (SCA) survival rates to improve nationwide; I'm hopeful these steps in the right direction will make a difference."
—Rebecca Vogel, Account Director, RedFlash Group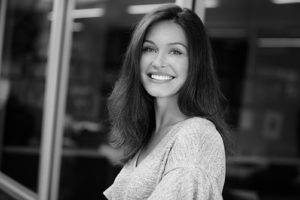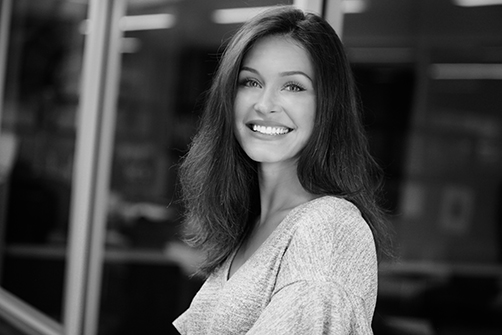 "Here are two predictions for 2022: First, agencies will start to look at exterior-mounted public automatic external defibrillators (AED) enclosures that are available 24/7. This new strategy will begin a move away from relying primarily on individual private businesses to provide the community AED network and will extend into residential neighborhoods. Second, telecommunicators (emergency dispatchers and call-takers) will begin to know the location of AEDs during cardiac arrest call-taking. 'Is there an AED available?' will be replaced by 'There is an AED near the pool at the gym where you are. Can you send someone for it?' This will be modeled after T-CPR and will be known as T-AED, or Telecommunicator AED." 
"2020, and even 2021, have been difficult because we have had to put so much of our time, energy and resources into responding to the pandemic. But as we've adapted as conditions continue to evolve, we're moving out of the survival mode of the past two years. I think 2022 will see the industry able to refocus on initiatives that benefit the community and our systems, including employee development. This means a return to training, which has been so neglected due to the pandemic. There's also some incredible technology starting to shine its light from the horizon, including the use of AI in public safety communications, which will enhance the impact public safety telecommunicators can have as first responders. Technologies like this are going to revolutionize public safety in the U.S. and have such incredibly positive impacts for both our communities and our responders."
"The 2022 public safety trend I expect for next year is a continued focus on data in public safety. Whether that's smart cities data being delivered directly to a PSAP without a voice call, to continued development of evidence-based guidelines in EMS and beyond, data capturing, analysis and tracking will be key. And with that, will be the use of AI and machine learning to manage all of this incoming data.
      This will also most definitely apply to using data in marketing to public safety. As economies rebound after the global pandemic—and inflation and salary increases continue to be an issue for businesses and government agencies—there will be a renewed focus on ROI. This means organizations can't just 'do what they have always done' in marketing but will need to focus on activities that can be tracked and analyzed to ensure their marketing dollars are having the biggest impact possible."
– Tricia Duva, RedFlash Group, Senior Consultant, Creative Services & Strategy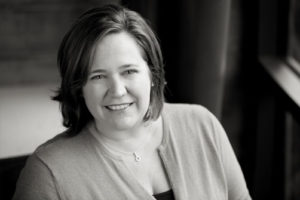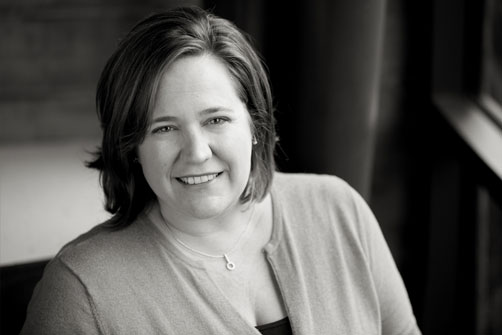 "The biggest thing we're going to be focusing on in public safety communications in 2022 is continuing to improve location accuracy both for the caller and the first responders. Unfortunately, the public doesn't realize how much we struggle to find callers who dial 911. Or the difficulty of tracking first responders out of their vehicle, when they're on foot or on a bicycle. Most 9-1-1 leaders and fire and police chiefs have put this at the highest level of importance, but the technology isn't where we'd like it to be yet.
     Secondly, I predict we will see an expanding awareness of what's going on at the scene. When we receive a 9-1-1 call, we have to rely on verbal articulation from the caller about exactly what's going on and we have to type what they're saying. Most of the time, it's frantic and there's yelling and background noise. In 2022, we'll be able to receive live video footage from the scene and push that out to police and fire/rescue units. Firefighters can see where the kitchen is in a burning house, or law enforcement can see video of perpetrators leaving a robbery sent by citizens taking video before they even arrive. Situational awareness is really going to increase with 9-1-1 being able to receive live video and photos directly into the 911 center.
     The third thing that's going to increase are profiles for callers to 9-1-1. A person who has medical emergencies on a regular basis can complete their safety profile on their phone with 9-1-1 ahead of time using almost any device, so when you dial 9-1-1 we have your medical or safety profile in the system. When people aren't breathing, seconds count, and when their medical history is already prepopulated, you don't have to ask them for that information. The ability to do these things is not innovative, but there are people whose lives have already been saved by this technology. We're going to see significant advancement in these three things in the coming year."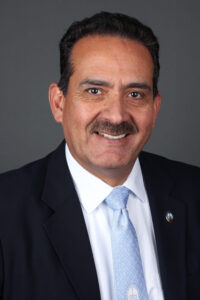 "We're faced with a lot of challenges—unlike anything we've dealt with in modern history—and outright quandaries. In law enforcement, you've got less funding and fewer people. But with challenge comes opportunity. In the next few years we'll see law enforcement leaders who go into a hunker-down mentality, who don't do any new training and just stick to the basics. And that may be safe, but it's not the right thing to do. That's not leadership and our people and our communities deserve better.
     This is the time not to cut back on funding for things like training and technology but to invest in them. Forward-thinking agencies are embracing smartphone technology to create connected officers that have access to increased situational awareness and can efficiently engage with citizens. The sheer utility of smartphones and their benefits go way beyond basic communication. With 5G around the corner, the advantages will be even greater. Right now, the smartphone is already replacing the in-car computer. It is a scanner, video recorder, hotspot for other devices and can be used to issue e-citations.
     Foot pursuit of a suspect is one of the most dangerous things an officer can do, and with a wearable device, we know the officer is running, where he's running, the direction of travel, his heart rate, whether he's prone, and we can open up a mic and hear what's going on. It's real-time situational awareness. This type of technology is becoming available and it will save lives. People are expensive and their lives are priceless. We owe it to them to provide a certain level of support and equip them with the tools to get their jobs done safely.    
     When you're faced with a challenge like we're faced with now—diminished staffing and flatlined or reduced funding—with that comes an opportunity for leadership, for finding an effective force multiplier. We hear a lot about wellness and mental health, and rightly so, but this is a career prone to stress, fast food and poor sleeping habits. What does it cost to say, 'I'm going to improve officer safety on my watch?' Here are two easy ways to make a difference and neither costs a dime: First, regularly assign topics to officers for them to provide short training sessions at watch briefings. It keeps them sharp, and they'll learn from each other. Second, regularly share the notices from the Officer Down Memorial Page regarding line-of-duty losses. Read the short summary and, when appropriate, talk about what happened in a constructive way.
     Smartphones are so beneficial, and they're actually a recruiting and retention tool—a way to help officers stay engaged, informed and do many things you can't do with an in-car computer. As we're faced with decreased staffing, we need to strategically invest in technology that will act as a force multiplier to do more with fewer personnel and also do it more effectively with a greater level of information, more tools and more data with which we can make decisions."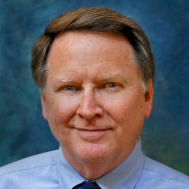 If you're ready to start a conversation about connecting with public safety organizations in 2022, we'd love to talk.