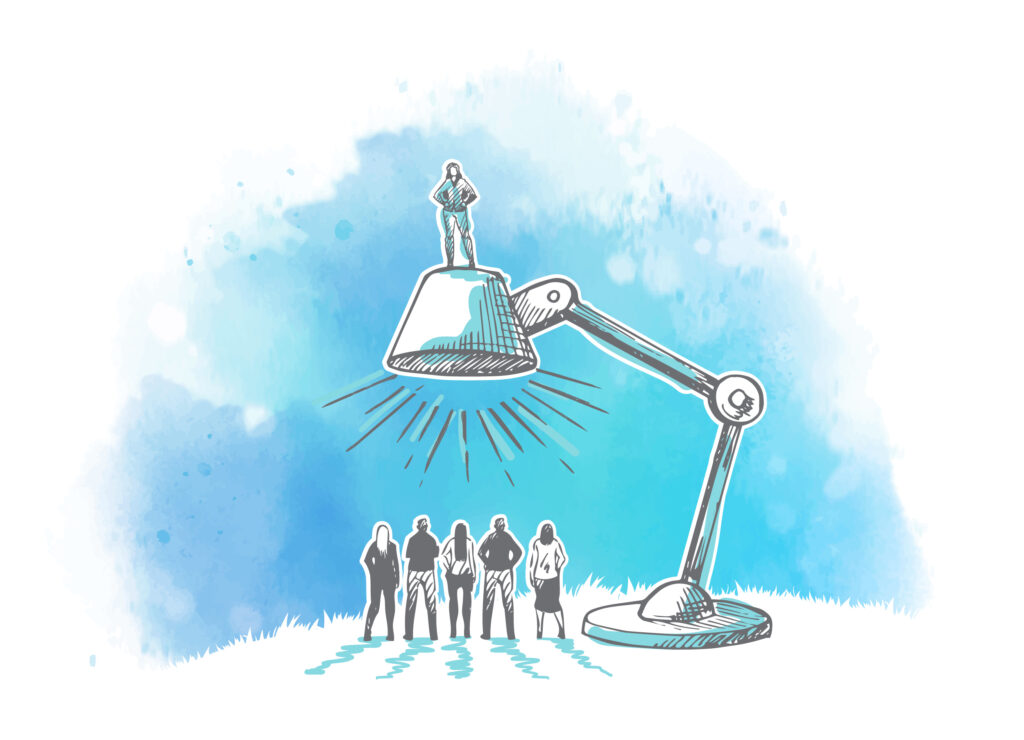 What are the first things you do when deciding on where to have dinner or which TV to buy? Read the reviews. Maybe ask your friends what they recommend. And you're not alone. 89% of buyers say testimonials, reviews, case studies, etc. are what they rely on most to make their decisions. Why? Because what an organization has to say about themselves and what they offer matters immensely. But what their users and customers have to say about what it is like engaging with those products or services matters even more.
One of the most impactful ways to tell your story is to let someone else do the telling through their experience with your organization. And when it comes to marketing and selling to public safety audiences, you can't afford not to.
Because peer proof is everything to public safety audiences – trust is the #1 brand attribute for this industry. Developing customer experience success stories will help you build that trust and credibility. These stories also help you form a reputation as a partner to your customers. And the process you employ to create those stories can help you build stronger relationships with the customers whose stories you're telling. You just have to follow some key practices that make the development process smooth and result in some stellar PR for your customer.
Developing Your Customer Story
First, a disclaimer. There are many mediums for creating customer stories. Using video for interviews and testimonials is a great route to go, but for the purposes of keeping this a post and not a book, we're going to focus on customer stories in the written form of a case study.
 The Ask
Through the collaboration of your marketing and customer service/sales team, you've all identified a great case study that needs to be told. It includes a happy customer, concrete results and a specific use case. It reflects the audience you want to sell more to, and is an example of the kind of work you want more of. Now what?
It's time to get your customer's blessing on pursuing this story. You need to get their sign-off on your case study idea as early as possible. When you reach out to them to make the ask, be sure to provide examples of previous case studies you've developed to give them an idea of what the finished product would look like. In addition, here are some other things to keep in mind when you make the ask to reassure them of the value in participating:
The nature of the story will be educational in nature vs. promotional

They will get to review and approve the text and images

Their story will help their peers in public safety learn from their experience

The greater industry will benefit from hearing their story (rising tide lifts all boats)

They will receive the benefits of positive PR, which helps to build their own reputation
Note – Larger cities and their legal processes can have a tougher time with being able to participate in case studies even if they're educational in nature.
The Development Process
The process you use for crafting these stories is key. It makes all the difference in how efficiently you can get them out (which impacts how many you can produce in a year) and most importantly – informs the kind of experience your customer will have in going through the development steps with you.
Your marketing, sales and customer service teams need to get a good rhythm down for discussing potential stories (maybe it's an agenda item on a recurring meeting), using tools for capturing ideas, and tracking the status of story development. These are the steps we've seen work well for this process:
1. Once a good opportunity has been spotted and agreed on internally, the sales or customer service team member with the best relationship with that customer should reach out to seek buy-in for developing the story
2. Once approval is given, customer service should provide a download to the marketing writer so they know as much background as possible before speaking with the customer. You'd hate for your writer to waste your customer's time asking questions that your team could answer
3. Once that download is complete, introduce the marketing writer to your customer to coordinate an interview
Tip – it's important to identify the RIGHT team members within your customers' organization for your writer to speak with – those who have used your tool/service directly. It's great to have a high-ranking person quoted, but make sure those whose lives are most impacted by your tool/service get to share their experience using it first-hand.
4. After your writer speaks with your customer and crafts a first draft of the case study, conduct an internal review to make sure your writer got the facts right and that it's as polished as possible. Once that process is complete, share the next draft with your customer for approval. Go overboard to make sure you get the green light from the right people before any material is released. Get the copy approved first and then share the case study in layout for their final blessing before those materials are live.

Case Study Content and Structure Tips
One of the most important things to remember about developing case studies (perhaps second only to making sure you get them approved) is to make your customers the heroes of the story. After all, it's about them, not you. This is your chance to shine the spotlight on them and the great things they're doing for their community and stakeholders.
Create an easy structure for your story that you can easily replicate. We find this simple 4-piece approach works well:
Background

Problem

Solution

Results
As you craft the content within those sections, keep in mind that it should be easy to skim with subheads and/or callouts. Remember that you shouldn't try to tell all the ins and outs of every single product or solution of yours that they're using. Focus on one to keep the story tight and at a friendly length.
Have a really happy customer but maybe it's a little too early for concrete results? That's okay! There is still a story to tell about their experience. Consider making the story more of a new user announcement that can explore their implementation experience, the problem they had, and how they're excited your solution will help them solve it. Some results will take a long time, so circle back later to build a case study out of the initial announcement.
Remember to include customer quotes in your case study. These really help bring the story to life. A quote allows your audience see themselves in the story of your customer. Did we mention you'll need approval of these things first?
Tip- having approved customer quotes for your case study is a great repurposing tool. Now you can use those as testimonials on your website, collateral, etc.
Finally – imagery. Ask your customer if they have some images they'd like featured. Seeing people in those photos helps tell the story. Charts, graphs, and your customer's logo or the agency logo/seal are also great to include.
Sharing and Repurposing Your Customer Story
Once your case study is written and approved, it's time to get it in lights. And there are a lot of different ways to do that.
Web Page
For starters, the story should have a page on your website. You can also create a designed pdf to send via email, but we find that giving the case study its own page on your website (within a "customer stories" home of sorts) is really beneficial. In addition to having a unique URL and keyword visibility for SEO, this makes it easy for your audience to consume that content directly on your site rather than needing to download a pdf – one less step. Make it as easy as possible for people to read that story by requiring as few touchpoints as possible to access it. Want to send a prospect a case study? Great! Email them a link to the web page with that story. This gets more eyes on your site and, consequently, learning more about you.
Having a web page for each story also makes it seamless to lead traffic to that content via social posts and eblasts. And those are both great tactics for sharing your case study. Use language that celebrates your customer and make sure to tag them. In fact, you can even draft posts or eblasts for your customer and see if they'd be willing to share the case study with their networks.
Webinars
Just because your story is in written form, doesn't mean there aren't other ways to tell it. Doing a webinar with your customer to share that story has great impact. Not only are webinars some of the best lead generation tools for public safety, but conducting one with a customer to share the story of how results were garnered speaks volumes about the benefits of your product or service. It demonstrates your commitment to partnering with customers to produce a positive outcome for them. Make sure to focus on an educational message versus a promotional one (just like with your written case study). That webinar could also translate into a session at a virtual conference that you do together. Or, it could be edited down to include some key testimonials from your customer to be used in a longer video about your organization.
Ebooks
Your written case study could also become one of many in a compilation of customer stories used to create an Ebook (great lead generation/gated content opportunity) or an article that you pitch to an industry media outlet.
Are you getting the idea? So. Many. Options. Investing in telling customer stories is well worth your while. It helps you further your reputation in the industry as a partner to your customers. It demonstrates the positive impact your product or service can have. It builds stronger bonds with your customers. And it produces a long list of golden repurposing opportunities.