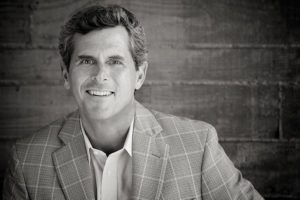 When public safety professionals look to your brand, what do they expect?
Over the years, we've had the opportunity to study the key brand attributes public safety professionals value most when deciding which companies they want to do business with.
What's #1?
Here's a hint: it's not innovation. It's not the quality of your product, your customer service or your price.
IT'S TRUST.
Simply stated, decision-makers in the public safety market want to do business with organizations they feel they can trust. Of course, trust is a key consideration in any purchase decision, from a consumer buying a hamburger to a municipality investing seven figures in an enterprise-level software system. But for some vertical markets, things are different. Law enforcement, fire, EMS and 911 officials know what it's like to be trusted, as members of the public trust them with their very lives, or those of their loved ones, every day. Healthcare buyers share a similar experience. In a culture where the stakes are so high, trust rises to the top.
So, how do you build trust for your brand in the public safety market?
Researchers who have studied trust among buyers have outlined several key factors that drive the trust necessary for sales growth. These factors include expertise, customer orientation, likeability, and dependability.
EXPERTISE. The specialized nature of the product requires both a brand identity that conveys (and brand representatives who exhibit) a high level of expertise. This is because customers must trust the expert who has the knowledge they don't. In general, the deeper the expertise, the deeper the trust.
CUSTOMER ORIENTATION. Public safety, like healthcare, closely identifies with the highly specialized nature of the work combined with the importance of the mission and a close-knit culture. Successful brands recognize these characteristics and position themselves accordingly – for example, by adopting a consultative selling style (helping customers make a purchase decision by providing accurate information about products and services while avoiding gimmicks, manipulative tactics and high pressure).
LIKEABILITY. Likeability grows from having a brand image, voice and sales force that the customer can relate to. Your company, products and people must be approachable, warm and human. This may sound obvious, but many businesses and organizations lose sight of its importance. Your brand must also demonstrate genuine (never "manufactured") respect for the profession to which you're selling.
DEPENDABILITY. Without dependability, trust is impossible to build or maintain, particular in a high-consequence industry such as public safety. And while expertise, customer orientation and likeability are all somewhat "soft" attributes, dependability is more measurable, via metrics like software uptime, product quality and customer service after the sale. Even the way your website is designed tells customers a lot about how dependable you are. But there's a soft side to dependability, too: Are your brand's values obvious? Are your messages consistent and clear?
Focusing on the areas above will go a long way in increasing trust among your customers and prospective customers in the public safety market. And remember, while trust is difficult to earn, it's easy to lose. Smart organizations know this, and they invest in safeguarding trust like the valuable asset it is.