Now's the Time to Share Your Expertise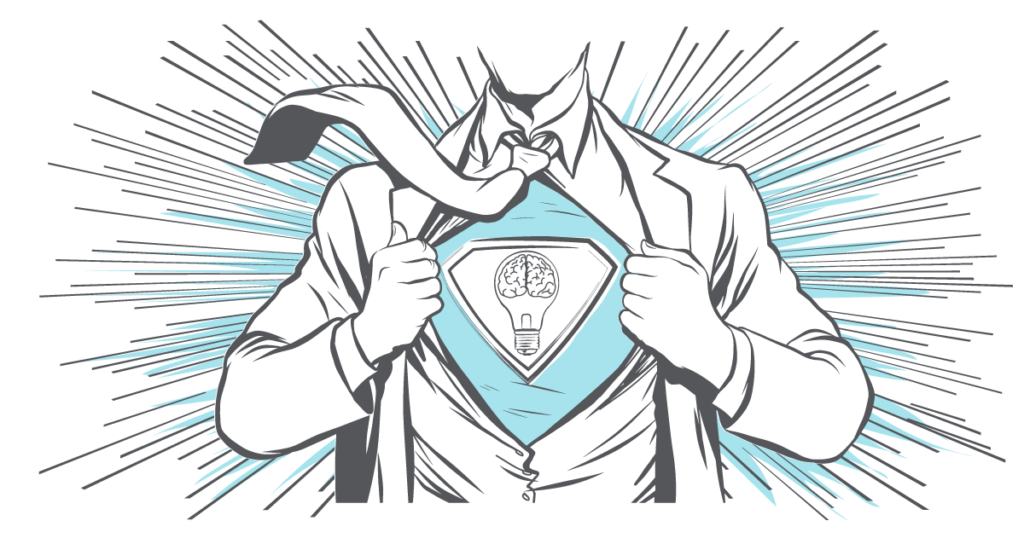 These days, we hear the terms "thought leader" and "thought leadership" a lot. Most people like the idea of becoming one, and would like to know how to become a thought leader (or at least how to be seen as one). Why? Because credibility is the calling card needed to lead and persuade—especially in the important business of public safety.
If you're seen as a credible, trusted resource, good things happen. Doors open, people bow before you, seas part. Well, maybe not all of that. But one very important thing happens if you have the credibility of a thought leader: people will listen to you and be more apt to believe you.
That's good for you personally, and it's good for the organization you represent.
Reading this article won't make you a thought leader. But it will help you on your personal path to awesomeness.
The Five Truths of Thought Leadership in the Business of Public Safety
Public safety officials do business with people first, organizations second. You may put a lot of thought and effort into the branding and positioning of your organization (although, we at RedFlash would probably argue, not enough). But to public safety officials, business partners, association leaders, etc., your organization is made of people. You and the people you lead need to be seen as trusted resources.
What does that look like, you ask?
1. The path of the thought learner.
You're a thought learner, voraciously reading, listening to podcasts, attending in-person and online education seminars. You're following other experts on social media and developing your own unique expertise to share with others. You don't ask for anything in return. You share your expertise willingly because you know it's the right thing to do. You also know it's good for business.
It's funny how the thought leaders I respect the most are always attending sessions at conferences, sitting front and center, and learning, learning, learning. At business dinners, they ask the best questions and listen, listen, listen. When they do speak, you tune in because you don't want to miss any of their insights. It doesn't just happen. They have a lot of good ideas because they listen and learn from others.
Some thought leaders are generalists, able to speak and write eloquently on a variety of topics. But the best route (and most achievable for most of us) is to develop a specific, narrow expertise. These leaders know they can add to the canon of knowledge in emergency services and public safety by going deeper and more narrow in areas of expertise. Off the top of my head, I can think of some of the leading thinkers on subjects like Mobile Integrated Healthcare, Next Generation 911 (NG911), first responder safety, predictive analytics, and more. You can get more narrow as a thought leader: 12-Lead EKGs, scene staging, active shooter. You get it. They've gone deep into their area of expertise, learn more every day, and are willing to share their knowledge with others. 
What specific expertise can you bring to the table? What's missing in the universe? Spend your time there, and you can bring your own unique value to public safety and emergency services.
2. Being a thought leader will distinguish you from the competition.
I can think of several categories of technology, services and products in public safety where you have several comparable companies. Their products and services are good, positioning solid and they have high quality. In each case, I can think of a leader at one company who's the voice of the category—speaking at conferences, educating social followers, writing and publishing, etc.
This puts the organization in situations where the competition isn't: sitting next to a metro Fire Chief on a panel, serving on a 911 technology committee, delivering an educational webinar with a customer.
And of course, that builds relationships and trust. Which company do you think the public safety official would rather do business with? (And yes, even in the parts of the public safety world where Requests for Proposals [RFPs] are the gatekeeper to business, the companies with extraordinary thought leadership still win out more often than not.)
3. Help your rising stars shine.
There's a trap that some thought leaders get into. They really like the attention, the accolades, the spotlight. Many leaders have decent-sized egos, otherwise they wouldn't be where they are. And sometimes they want it all to themselves and don't like the idea of others in their organization also being seen as experts and thought leaders. That's a shame.
In every organization, there are emerging thought leaders just waiting to shine. The best leaders model, nurture and cultivate those people. I can think of thought leaders I know who go out of their way to bring different rising stars from their organizations to conferences, dinners and meetings. Those leaders push their bench to develop unique expertise, and then encourage them to share it. They're building the next generation of thought leaders.
Do you have the humility it takes to let your team step forward into the spotlight? That's what great thought leaders do.
4. Thought leaders don't sell.
I'm closing my eyes right now (yes, I can type with my eyes closed, if you don't mind typos). I can picture the faces of a dozen public safety business thought leaders. People who put themselves and their ideas out there. They're on a mission. You couldn't stop them if you wanted.
What's common among the dozen people I'm picturing? Yes, they all have significant social followings, are million-mile flyers and are go-to experts. That's not it.
They don't sell.
That's right. Most of them are leaders of 7 and 8 figure organizations, and they don't sell. (Interestingly, people love to buy from them!) Instead, they passionately and enthusiastically explore, inform and educate. They believe in their organization, technology, product or service, because they know in their bones that if they do right by public safety, the business will come. And guess what? The revenue does come.
5. You can leave a legacy that's bigger than yourself.
It's true, thought leaders get more awards, personal recognition and renown than most of us. And for some of them, it can serve as fuel that drives them. After all, we all like being recognized for our hard work. (Case in point: I bet most of your staff have email folders with names like "Kudos" and "Attaboys"—easy to access and pick themselves up on tougher days. So help them fill those folders!)
But the greatest thought leaders want to make a difference. And in public safety, making a difference often means protecting first responders, making our communities safer and healthier, and saving lives.
Not bad for a day's work.
Here are the steps RedFlash recommends to building your thought leadership chops:
1. Zero in on your unique, narrow and deep area of expertise
2. Constantly learn and develop your know-how. Read, listen to podcasts, go to conferences, follow other experts.
3. Eventually, start to develop your personal IP, opinions and unique take in the focus area
4. Start to put your ideas out there:
Develop a social following, especially on LinkedIn, by sharing expert content—both curated and your own
Submit proposals to speak at conferences
Write in your area of expertise and submit for publication on industry-relevant sites
Offer to participate in panels, podcasts, webinars, etc.
5. If you need help with the above thought leadership strategy and tactics, enlist others who can show you the way
6. Coach and mentor rising stars to become thought leaders themselves
7. Learn, evolve and leave a legacy that will make us all proud