So today I realized I've been to about 250 public safety conferences over the past 25 years. And I asked myself, "Was it worth it?" My answer is yes (mostly). Here's why.
In the words of James O. Page, who is remembered as the Father of Modern EMS and was co-founder of the Journal of Emergency Services (JEMS), along with RedFlash founding partner Keith Griffiths:
"Decisions are made by those who show up."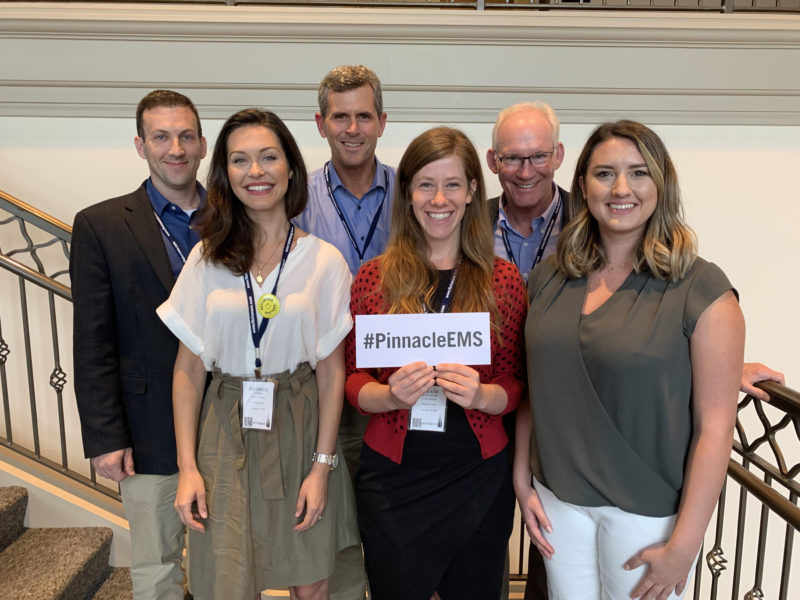 Jim loved to share that line, which may or may not have been first uttered by Harry Truman or Woody Allen. Regardless, it's true. You show up, you get to be part of the machine—the evolution that changes things.
Over the years, I've been fortunate to be there for milestone, seminal events in fire, EMS, law enforcement and 911. So, yes, it's important to show up.
But hiding out in your hotel room doesn't count. I've seen so many people who go to important conferences and meetings, and they spend most of the day dealing with work emails, conference calls, etc. They're 2,000 miles from home, among the thought leaders of their industry, and they're in a hotel room dealing with work stuff. They should have just stayed back home in the office. Because you actually have to be in the conference sessions, in the hallways, in the exhibit hall. To talk to people, learn the latest, share ideas, laugh with colleagues…to change things for the better.
So you need to show up. But at all costs? Well, I'd recommend you not miss important milestones for your spouse and kids (did that) or a memorial service for a close family friend (did that too). Life really is too short. Don't miss things you'd regret.
But if you would otherwise be in your office, with your head down, dealing with general "busyness," and you have the option of being at an enriching event, sharing ideas with colleagues and customers—do the right thing. Get the hell out of the office.
Now you can't just show up once, either. Because the first time you show up, no one gives you the time of day. The second time you show up, you may get a vague head nod of recognition. The third time, an actual, real hello and nod. And the fourth time, well, the fourth time they actually talk to you, ask you questions, seek your opinion. You need to show up at least four times—if not 250.
At RedFlash, we advise our clients to be there. To be among their customers, competitors and partners. And not just standing in a booth. Our amazing clients are on the program as speakers, participating on panels and moderating sessions. If not, they are attending sessions, sitting in the front row, demonstrating their interest in issues that affect the industry and their customers. We get to help them organize special dinners and events with industry thought leaders. The best organizations are there as their true authentic selves, listening, learning and sharing ideas. Funny, I never see them "selling." The business comes to them because they are so engaged and they care so much. People just want to be around them and to do business with them.
And, of course, the best people and organizations just keep showing up.