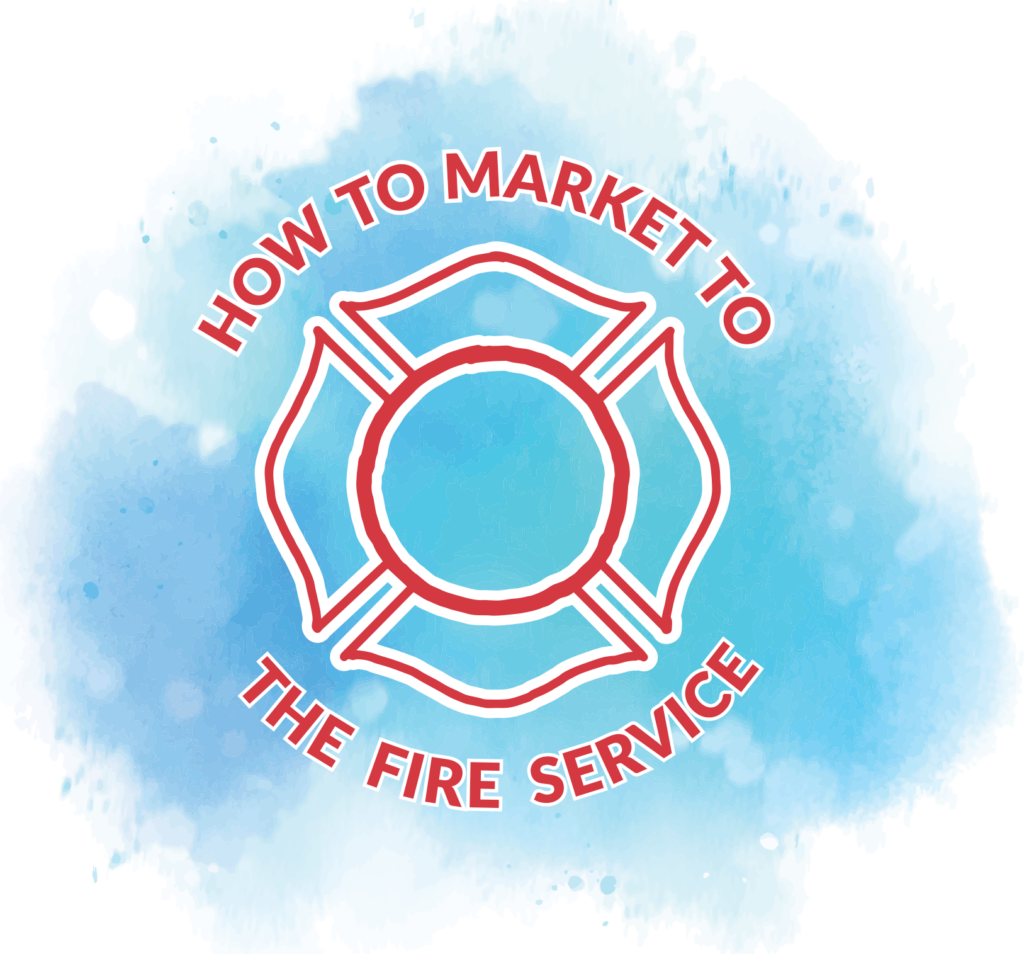 The fire service has a rich and storied tradition in America. That tradition is supported by an enduring and distinct culture — one that doesn't open itself to outside influence easily. Taking the wrong marketing approach — targeting the wrong people or leaning into the wrong message — can keep you on the outside looking in. 
To reach your fire service customers and prospects effectively you have to be deliberate and discerning with your marketing efforts. You need to understand the operational nuances of the fire service and what makes it different from other public safety disciplines. 
How much tradition are we talking about? Consider that the first volunteer fire company was founded in Philadelphia by Benjamin Franklin in 1736. And many of America's greatest revolutionary war heroes — George Washington, Alexander Hamilton, John Hancock, Samuel Adams, Paul Revere — served as volunteer firefighters (among other roles). 
To be sure, the fire service is certainly tradition-rich — but don't be fooled. Fire Chiefs and firefighters also look for better, faster, smarter and safer ways of doing things, and will go in a new direction when it makes sense to.
6 Insights to Finetune Your Fire Service Marketing Approach
The rich history, the sheer breadth of "all-hazards" rescue scenarios they train for and the many types of emergency services they deliver are what make the "fire-rescue service" unique among the public safety disciplines (in fact, we'll use the more accurate and descriptive term fire-rescue service throughout the rest of this article, and we recommend you use it as well).Great public safety marketing has to account for those differences. Here are a few insights to help you calibrate your approach.
1. Know Your Buyers. Understand How Purchasing Decisions Are Made
Fire chiefs are the most obvious and, in many cases, the most influential audience when it comes to purchasing decisions that support their departments. For this reason, a considerable amount of attention is spent on influencing this group. Many newcomers to public safety marketing focus their efforts exclusively on this target segment.
Stopping there, however, is a mistake. 
Fire chiefs are most important at the approval stage of the purchasing process. In operational reality, however, the real decision — the recommendation that the fire chief ends up following — comes at a lower level. Frequently, purchasing decisions are made by committee, with input from fire station/firehouse command officers and other service members involved in equipment spec'ing, maintenance and repair. 
You can't use the same marketing tactics to approach firefighters and company officers as you do with fire chiefs. One great way to access target audiences is through areas of focus. Trainers tend to follow theInternational Society for Fire Service Instructors (ISFSI). Fire-rescue departments interested in accreditation and certification (which also tend to be more progressive toward new products and technology), align with theCenter for Public Safety Excellence (CPSE). 
Firefighters are practical and tactile. Which is why training scenarios serve as excellent marketing opportunities. They don't want to be sold — fire-rescue service members want to see, touch and use. They want to see firsthand how your products and services will make their work safer and more effective. A direct, experiential approach works wonders with the rank-and-file.  
An educational approach is also best with thetop-level decision makers. The fire-rescue service is a risk management business. Those who rise to the rank of chief tend to be good at minimizing risk. That includes procurement and purchasing. They also tend to have relatively short tenures at an agency (five years on average) and are wary of making a wrong decision that could tarnish their legacy. They smell snake oil a mile away. Your best bet is to show them you're an expert and offer ongoing help and support. And help them understand how your solution will help mitigate risk, not increase risk.
3. Fire Rescue Service (Emphasis on the Rescue)
More than 80% of fire department response calls today are EMS-related. And the best fire departments spend a great deal of time training for medical responses. But they also prepare for an extraordinary variety of other emergency situations — natural disasters, water rescue, vehicle extraction, confined space and trench rescue, rope and mountain rescue, active shooter, etc. 
Have we mentioned that these folks need to be experts at putting out fires, too? 
Fire departments have to be prepared for all these situations. And they look for equipment and tech that can support them across a variety of response scenarios. In developing your campaign or product messaging, emphasize the flexibility of your solutions to help firefighters meet the challenges of multiple environments (if your product or service can do that). Tailor your marketing approach to highlight the benefits of your offerings for an all-hazards fire department.
Fire service leaders learn about big trends in public safety from national industry publications and websites and public safety conferences and gatherings. So, if you're introducing or building awareness of your product or solution, anational marketing campaign can deliver outstanding results. 
That said, the closing of leads happens on the local level. The equipment and technology fire departments need to do their jobs effectively — the solutions you provide — are often complicated. Your products and services often require set-up, training, repair and optimization. That's why regional dealers and distributors are so important in establishing and maintaining relationships with your fire-rescue service customers. They're the ones who'll be able to identify the procurement processes and needs of individual fire departments. When you know whom to target and how you can help, you're better able to calibrate your message and tailor your marketing approach to meet specific needs.
5. The Cooperative Purchasing Solution
Purchasing by government agencies like fire departments can be a slow and cumbersome process. Two-year sales cycles and longer aren't uncommon, especially for major purchases. The RFP process can be daunting. 
There's another way to buy that the fire service has embraced. Cooperative purchasing, or Group Purchasing Organizations (GPOs), help fire departments streamline and lower risk in their procurement. 
Being part of cooperative purchasing contracts is also a great opportunity for companies marketing and selling their products, services and tech to the fire service.
One example in the fire-rescue service isSourcewell. A couple years ago, Sourcewell, the nation's largest government-run cooperative purchasing organization, partnered with the Western Fire Chiefs Association (which founded FireRescue GPO) to expand its cooperative purchasing reach in the fire service. Sourcewell is now the exclusive cooperative procurement partner to the International Association of Fire Chiefs, its U.S. Divisions and most state fire chiefs associations.
Here's how it works: Companies that are awarded a cooperative contract may use that contract to meet the solicitation requirements of their customers, thereby eliminating the need to compete in the local solicitation process to close business. (It's a little more complex than that, but that's the general idea). For fire departments, it means they can choose to purchase from a company that holds a cooperative contract — saving the time of conducting a solicitation process and the risk of having to make an undesirable "low-bid" purchase. 
Group purchasing is another great example of the fire service moving toward innovative ways to do its important work.
6. 200 Years of Tradition… and Innovation
"Two hundred years of tradition unimpeded by progress." Have you heard this saying circulating among your fire service clients? This commentary is both a great example of the hard-edged yet light-hearted nature of firefighter culture and a reflection of its strength and endurance.  
Firefighters value their traditions — the gold-leaf lettering, the silver bell, the red fire engines. It's these traditions that have captured the attention of the American public more than any other public safety service. 
But the motto is misleading. Because, while traditions rank high on the firefighter priority scale, safety and professionalism rank higher. The fire service has frequently embraced cutting-edge products, services and technologies — if it meant they could do their jobs safer and better. Thermal imaging, personnel accountability, FirstNet, drones, predictive analytics and mobile apps that get you to the scene faster and safer are just a few examples of firefighter culture embracing technological progress to augment the service's capabilities.  
Your marketing should acknowledge the strong traditions. But don't assume that cutting-edge tech and new approaches won't resonate with your audience. They're more open to "progress" than you may realize (or they admit).
Firefighters Are Unique. Fire Service Marketing Should Be, Too
The fire service is a special discipline in public safety. If you don't understand the nuances of how fire departments operate and make purchasing decisions, you'll have a hard time breaking through with your communication efforts. 
Be mindful of the traditions, culture and the mindset of firefighters. And learn the intricacies and subtle differences in how individual fire departments operate. Accomplishing both tasks is key to an effective fire service marketing program.
If you could use help developing the best strategy to reach the fire service,we'd love to start a conversation.