What we can learn from the enduring legacy of Jim Page
James O. Page was known to many in public safety as the "father of modern EMS." It was 15 years ago today that he suddenly and tragically died of sudden cardiac arrest at age 68. As I thought about this milestone, I looked back at my early interaction with Jim, when I was a young editor at a trade journal. As he did with many others, he changed the arc of my career.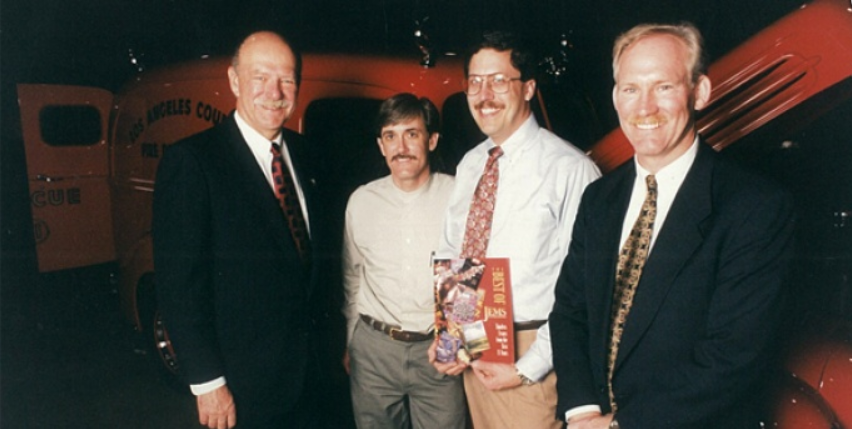 Jim was one of two mentors I've had in my life, and I had the good fortune to meet both at the same time, at the ripe age of 23, back in 1977. (Linda Olander was the managing editor of Emergency Magazine and my boss. Jim was on the advisory board for the magazine, and became my boss, and later my partner at JEMS, the Journal of Emergency Medical Services.)
What does it take to be a mentor and why bother? In the case of Jim and Linda, I think it was built into their DNA to be nurturing and an advocate for people they sensed had potential. I'm guessing there are many people out there who name them as mentors. As an attorney, fire chief, writer, speaker, and publisher, Jim was out to change the world of public safety. He mentored many people because he knew he had to nurture talent, provide cover, and encourage innovation if change was to happen. And I'm sure it gave him a great sense of fulfillment. In fact, I think Jim's greatest legacy is the many people he mentored, who went on to become leaders and agents of change in their own right.
Mentorships can take all kinds of shapes, formal and informal. Here's one article in the Harvard Business Review on how to be the best mentor you can be. If you want to learn more about Jim and his remarkable life, and visit his historical archives, go to jamesopage.org.
If you're in senior leadership and not mentoring someone right now in your organization (or in the public safety industry in general), ask yourself why not. If you're young and ambitious, seek out a mentor—research shows it makes a huge difference. If there was someone in your life who was an important mentor to you, take the time now to say thank you, while you still can.
Keith Griffiths helped start JEMS and the EMS Today conference with the late Jim Page, working with him for nearly two decades. He is a founding partner of the RedFlash Group, a consulting and communications firm serving public safety.