Logis Solutions provides cutting-edge CAD technology to help EMS and Fire organizations serve their patients and communities. However, reaching key decision-makers in public safety is not always easy. To better engage leaders in emergency services, fire, mobile healthcare and patient transport, the company began working with RedFlash in 2018.
Upon coming aboard, we conducted a diagnostic exercise, which entailed surveying internal and external stakeholders, analyzing competitive messaging and performing a marketing audit. This informed the development of acommunication plan, which identified key audiences, positioning, messaging, strategies and initial tactics to set a roadmap for marketing activities.
One of the most important pieces of that roadmap was our recommendation to overhaul the Logis Solutions website. "We knew the website needed some help," says Gil Glass, Chief Executive Officer, United States. "RedFlash showed us even more ways to improve it."
RedFlash determined the right approach would be two pronged: 1. A website refresh to better reflect Logis' positioning and offerings and 2. Outreach efforts to drive the right prospects to the site. The website refresh entailed a number of changes and additions. Key adjustments we made included:
Writing

keyword-rich copy to boost SEO

and reflect messaging outlined in the Communication Plan. 

Revamping product positioning

to simplify the number of products (and sometimes renaming them) and leading with

benefit-driven language

. 

Developing new site architecture

to improve the user experience. 

Humanizing the brand

by including a page about leadership with

bios and headshots

.

Adding a blog page

and creating an ongoing cadence of content to

improve Google rankings

and boost the company's positioning as industry

thought leaders

. 

Crafting case studies

and

including client testimonials

to highlight results and demonstrate the exceptional customer care that Logis provides.

Sourcing new imagery

to better resonate with target audiences.

Adding a scrolling customer logo reel

at the bottom of web pages, reinforcing

credibility

.

Redesigning CTAs

to have greater prominence and integrate with Logis calendly links and CRM.

Transitioning the site to

responsive design

so that pages render properly on any device.

Testing website usability

through interviews with stakeholders to ensure

seamless navigation

.
Below is a closer look at some site changes. On the home page, video was incorporated for a more engaging experience, and static text was replaced with scrolling text in order to better highlight the company's numerous capabilities.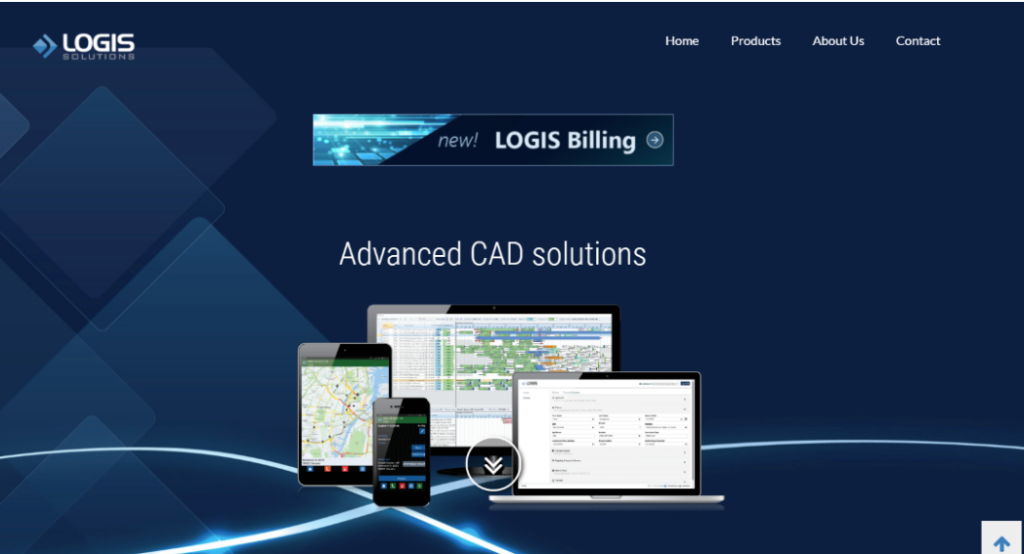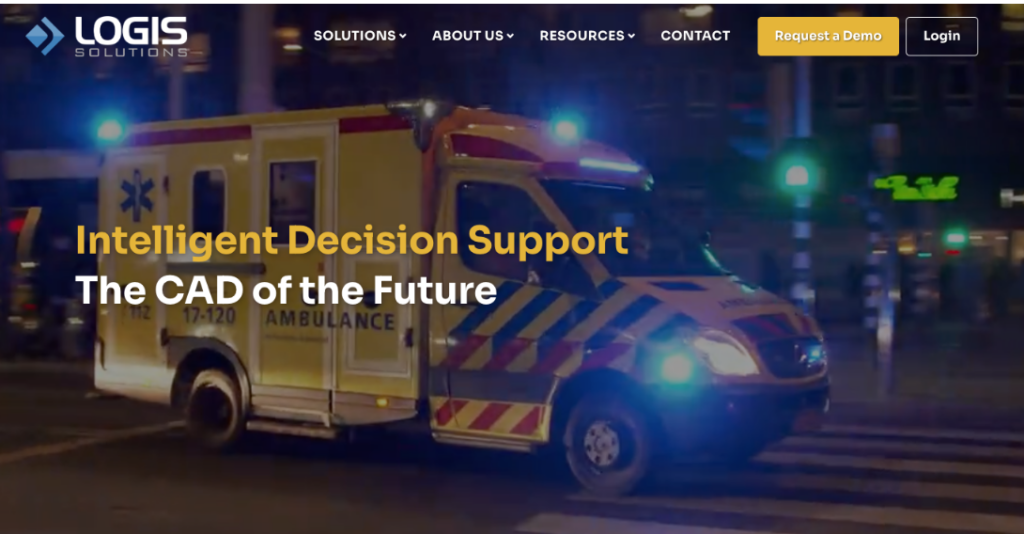 Rather than house all products on one page, we also created unique pages for each product, which can now be accessed via one dropdown menu on the homepage. This drop down includes the product name and a brief description.Click here to see Logis' IDS product page live.
All revisions were staged in a private portal for Logis' approval before going live.
"The work RedFlash did on our website was incredible. They were also true partners throughout the process – collaborating with us along the way to ensure it met our needs. The results speak volumes about the value they brought us. We're thrilled with the increase in leads we've seen since launch." – Gil Glass, CEO–US, Logis Solutions
Since the revamp in 2019, Logis website users and sessions have quadrupled or come close, and page views have nearly tripled. Growth shows no signs of slowing, and we continue to monitor analytics and recommend optimizations to keep increasing visits and engagement.
We attribute ongoing website growth to improved SEO along with our efforts to drive traffic. This includes new blog posts, case studies, social media ads, webinars, eblasts and more. 
Are you interested in improving your marketing results? If so, we'd love to talk.